Donor Stories: Lives Transformed by Love and Faith
Since 1849, the Sisters of St. Francis of Assisi have served thousands of individuals and families across the country and world. Their commitment to loving service continues today through our 10 corporate ministries. The lives of many of our donors and/or their families have been transformed by our ministries or by a Sister(s). Below are a few stories from our donors on why they support the Sisters.
We want to hear from you! Let us know how the Sisters have impacted your life or that of a loved one. Fill out the form at the bottom of the page or, if you prefer, call Nancy Ketchman, Director of Advancement, at 414-294-7329.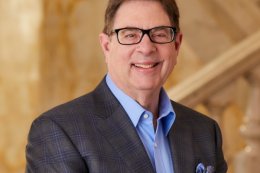 Gale Klappa
Chair, WEC Energy Group Assumption High School, Wisconsin Rapids, Wis. Class of 1968 I attended Assumption High School in Wisconsin Rapids, Wis. Sister Lourdette Van Driel, who now lives in an... Read More
Submit your Donor Story below, we would love to hear from you.