Sisters of St. Francis of Assisi Leadership Team
Sister Joanne Schatzlein, OSF
Director
Sister Joanne Schatzlein entered the congregation as an aspirant, attending high school at St. Mary's Academy. She received her BSN at Marquette University and a master's degree in Franciscan Studies from St. Bonaventure University. The gift of this education has served her well.
Over the years, she has served her Sisters as a registered nurse at St. Ann's Health Center, and in various administrative positions in the congregation, including her role as liaison between the congregation's sponsored ministries and the Leadership Team. In between those positions, she worked for a vascular surgeon, served as a staff member at Franciscan Pilgrimage Programs, and as a pilgrimage leader to Rome, Assisi, and beyond. In all of these positions, she established lifelong relationships around the world.
Her great love for her congregation led her to say "yes" when invited to consider serving on the Leadership Team. What sustains her is a belief in God's providence and her love for the Franciscan charism as evidenced in seeing the face of God in every human being and all of creation.
Sister Joanne's most inspiring words come from the Psalms:
"Be still and know that I am God; One thing I ask, this I seek, to dwell in God's house all the days of my life; Be not afraid – I go before you always."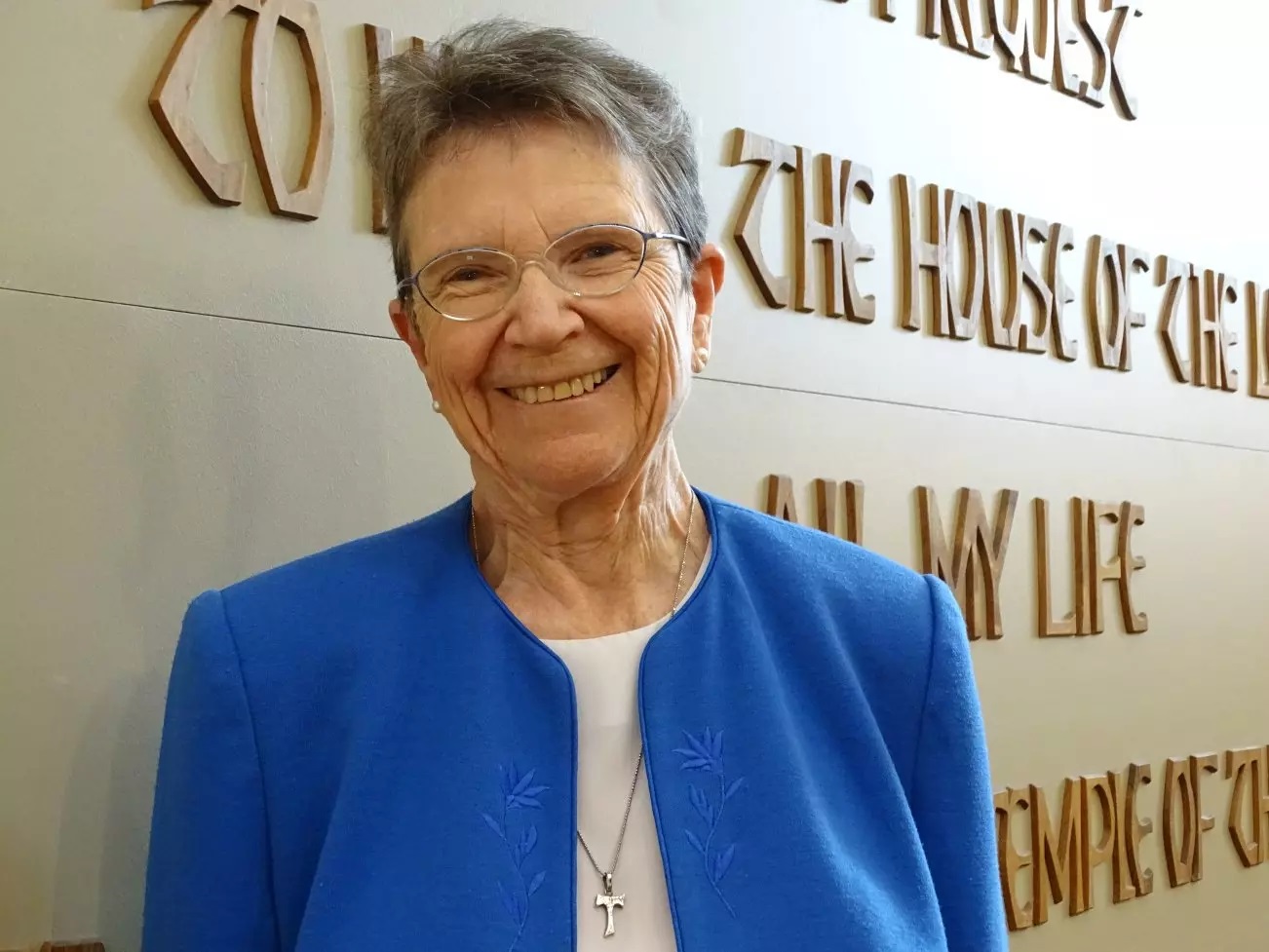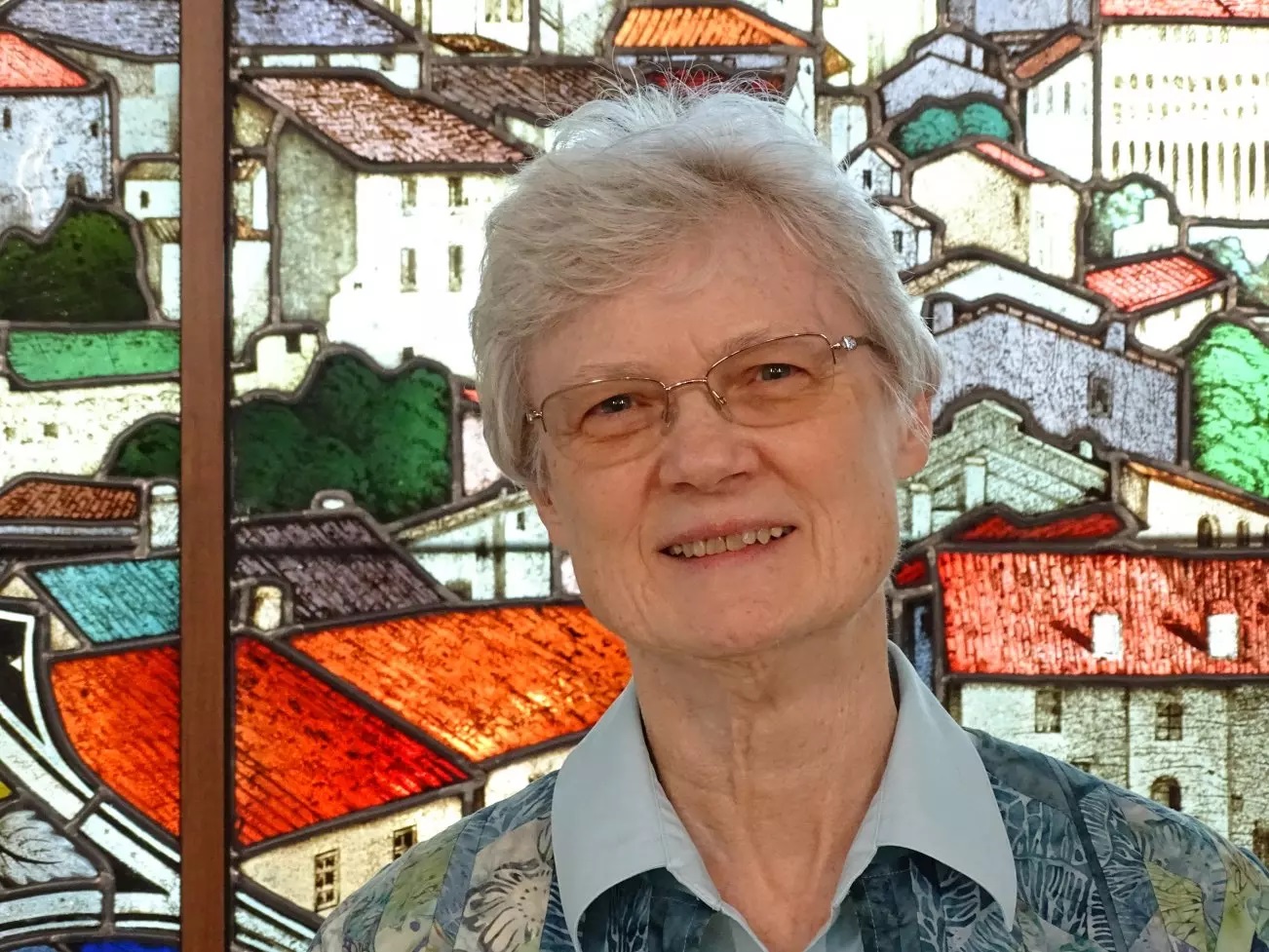 Sister Charlotte Roost, OSF
Vicar/Associate Director
Professed as a Sister of St. Francis of Assisi in 1968, Sister Charlotte Roost served as Associate Director of the congregation from 1995 to 2003 and was elected Associate Director in 2023.
Her ministry began in pharmacy where she served as the pharmacist for the congregation's health center. She later received advanced training in clinical pharmacy and geriatrics. She taught at Samford University and was the Director of Pharmacy at the Jefferson County Nursing Home, both in Birmingham, Ala.
Her pharmacy practice also took her to Hines VA Hospital in Illinois, and to Wheaton Franciscan Long-term Care Pharmacy, and Community Care, Inc., both in Wisconsin.
Most recently, she served as Director of Congregation Cars and Houses.
Sister Charlotte's favorite hobby is sewing, and she enjoys making beautiful things.
Her favorite quote:
"Preach the Gospel always and, if necessary, use words." -- St. Francis of Assisi
Sister Sylvia Anne Sheldon, OSF
Associate Director
Sister Sylvia Anne comes with leadership experience on the 2015-2019 Administrative Team of the Sisters of St. Francis of Assisi. She has also served in parish/school administrative positions within the Archdiocese of Milwaukee, at St. Mary Visitation, Elm Grove; Blessed Savior Congregation, Milwaukee; and the South Shore (Parish) Cluster of Milwaukee. She served as the director of information technology for Cardinal Stritch University from 2004-2006.
Sister Sylvia Anne is a proud alum of Cardinal Stritch University, where she earned her MBA. Over the years, she has served on several corporate boards that gave her the opportunity to draw from her experience in finance and building renovation/construction. Originally from Creve Coeur, Ill., with roots in an Irish family, Sister Sylvia Anne is most interested in Irish genealogy research. You will find her in the Genealogy Tent at Irish Fest in Milwaukee every August.
Her favorite quote:
"We are called to put our gifts at the service of others." - 1 Peter 4:10