Office of Associate Relationship
What is Associate Relationship?
Associate relationship is a call from the Holy Spirit for an individual to be companions on the spiritual journey with vowed members of our community, other Associates, and persons they encounter in daily life. Associates are partners with our religious community in living out the Gospel life and the mission and charism of our congregation.
Our Associates respond to God's call in their daily lives by sharing the Franciscan values of simplicity, prayerfulness, hospitality, and dependence on God.
History
All Catholics were influenced by the Second Vatican Council which emphasized the church as the "people of God," the primacy of Baptism, and the mission of the church belonging to the entire church. Our lay brothers and sisters began realizing they, too, are called to holiness and to embrace the mission of Jesus Christ following the Council's teaching. They began collaborating with vowed religious in assuming ministries and sharing their gifts and charisms.
The Sisters of St. Francis of Assisi formally began the Associate program in 1982, and the first Associates made their initial commitment in 1983. This celebration followed a time of formation and discernment for each individual.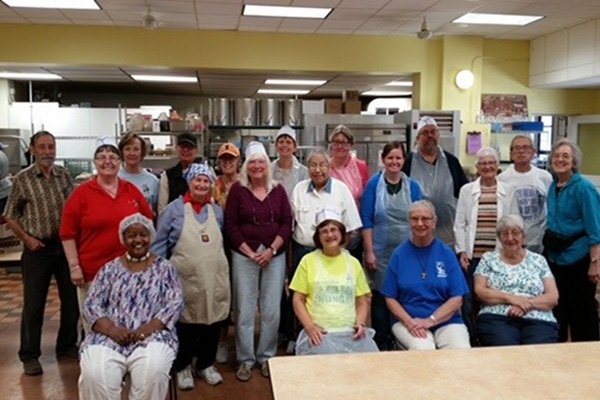 Associates volunteer at the St. Benedict the Moor meal site in Milwaukee. Sister Ann Kelley, co-director of the Office of Associate Relationship is at far right.
Our Associates Today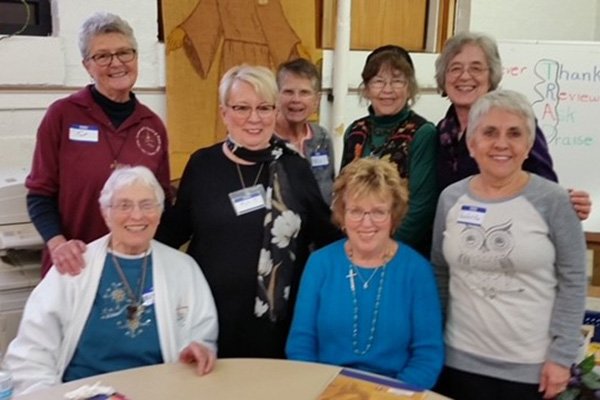 Associates from Sterling, Colo.
Today we have Associates in 11 states, many living in areas where our Sisters once ministered. Several have desired a deeper spirituality and support than they receive from their local parishes, and found that Associate Relationship filled that need.
Associates gather regularly in small faith sharing groups with Sisters and other Associates for prayer, discussion, and celebration. They share St. Francis' call to rebuild the church through active parish involvement. Some, if they are able, reach out through advocacy and direct service, to those who are marginalized. And all share in our commitment to prayer by making personal prayer a priority.
Sisters of St. Francis of Assisi often invite Associates to spirituality-related events, educational opportunities, and social gatherings as together we celebrate our partnership in living our Franciscan values and being united as carriers of our charism.
Want to Know More?
If you are interested in learning more about Associate Relationship, call 414-294-7327, or contact:
Sister Ann Kelley, co-director, Office of Associate Relationship
AssociateRel@lakeosfs.org
OR
Associate Carol Wilant, co-director, Office of Associate Relationship
cwilant@lakeosfs.org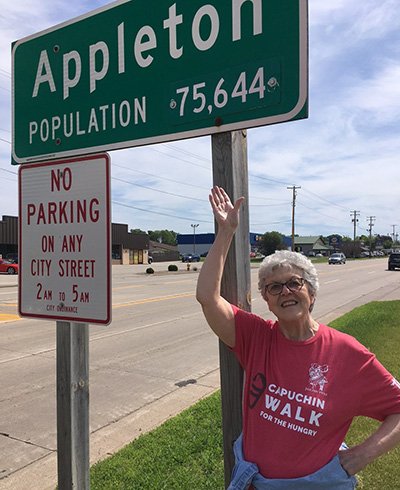 Carol Wilant, co-director of the Office of Associate Relationship, participates in the annual Capuchin Walk for the Hungry in her hometown of Appleton, Wis.