Fioretti Society
St. Mary's Academy (1899-1991) educated more than 8,000 young women during its nearly 100 years of operation. St. Mary graduates received a rigorous education, opening the door to higher education and professional success. Many graduates also joined the congregation and worked in ministries around the world.
The Fioretti - the Academy's newspaper - was named after the 14th century book Fioretti di San Francesco, which translates to Little Flowers of Francis of Assisi. This book is a classic collection of popular legends about the life of St. Francis of Assisi and his early companions. Though not regarded as a primary source for the life of St. Francis, it remains a popular poetic account of his life, including anecdotes and small miracles.
The Fioretti Society recognizes those graduates whose financial support of the Sisters of St. Francis of Assisi reflect their deep and profound gratitude to the Sisters for educating, empowering, and deepening their faith.
All donors who are St. Mary's Academy graduates, regardless of their financial commitment, are members of the Fioretti Society. To join, simply click here to make a donation and include your graduation year in the comments section of the on-line donation form. Or, download, print and complete our donation form, including your graduation year. We will contact you after we have received your gift.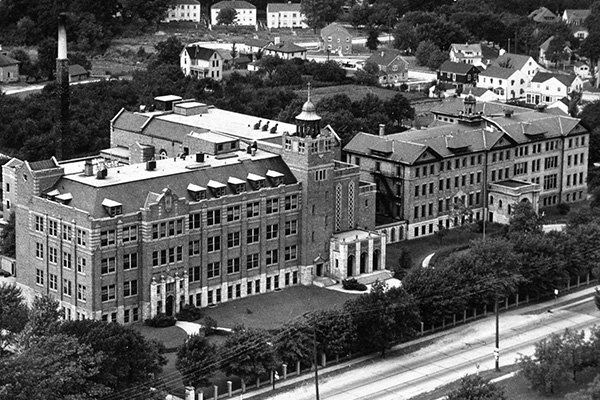 Fioretti Society Benefits
Recognition as a Fioretti Society member, with name and graduation year noted, in our donor rolls and digital signage.
Special Celebratory Mass at St. Francis Convent with other St. Mary Academy graduates
Special access to programs, events, and presentation at St. Francis Convent
Opportunity to share your story as a St. Mary's Academy graduate.
To learn more, email Nancy Ketchman or call 414-294-7329.
Fioretti Society Members
Click here to download a list of Fioretti Society members, organized by year of graduation. If you do not see your name on this list or your name is spelled incorrectly, please email us with your full name and graduation year.