Sharing Our Blessings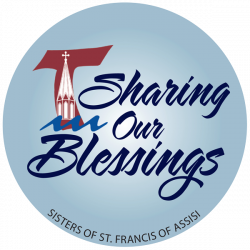 In 2022, we launched our last major campaign for our Sisters: Sharing Our Blessings. The campaign goal: raise $25 million by 2033 to ensure that all of our Sisters, especially those not yet retired, receive the care that they have given others throughout their lives. Our Sisters are financially responsible for their health and retirement needs; we do not receive any diocesan funding.
Rising costs and an aging congregation – combined with a lifetime of low wages in active ministry –means that our Sisters' current savings is not enough to cover our long-term health and retirement needs. In spring 2022, we retained a third-party actuarial firm to update our financial analysis. Using a National Religious Retirement Office (NRRO) analytic tool, the actuarial firm identified the need for an additional $25 million in savings. The NRRO tool considers demographics, current cost of care, and existing savings.
The Sharing Our Blessings $25 million, 10-year campaign funds:
High-quality, innovative medical, social, and spiritual support services, programs, and equipment
Food, transportation, Convent Park beautification, and convent enhancements and maintenance
Paying down the new convent's remaining mortgage payment
Since the campaign's launch in October 2022, we have raised $3.6 million (15%) of our total goal. For more information on the campaign, please click here for our case statement.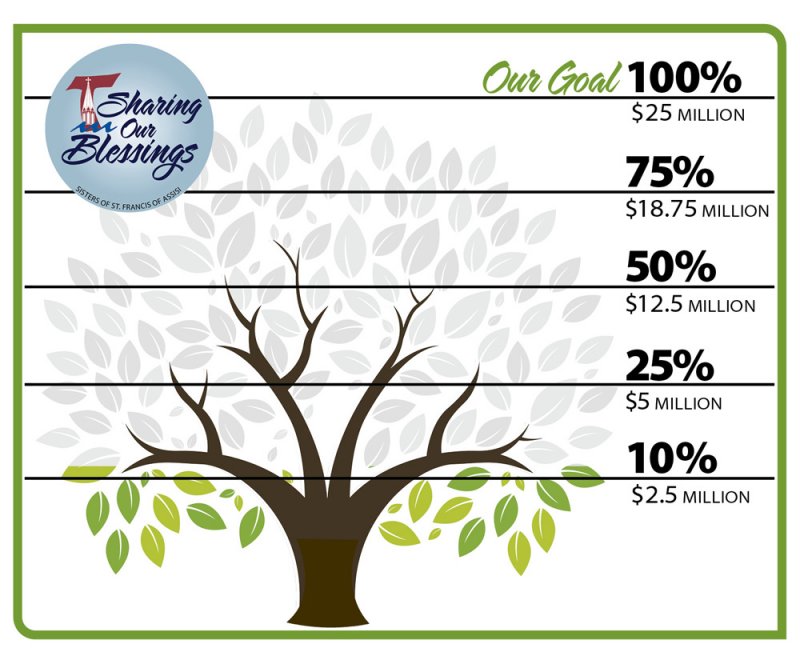 $1 Million Challenge Match


To help launch this new campaign, two of our long-standing donors and friends – Molitor Foundation and We Energies Foundation – have partnered to match all donations valued up to $2,500, dollar-for-dollar, up to $1 million or May 28, 2023, whichever occurs first. This date has special significance: it is the 174th anniversary of the congregation's founding.
Please click here to make a generous donation to the Sharing Our Blessings campaign. Or if you wish to learn about other giving options, such as donating from your Donor Advised Fund or giving gift of stocks and bonds, please click here.
To learn more about the campaign, please contact Nancy Ketchman, Director of Advancement via email or calling 414-294-7329.